Tonight's inspiration comes from one of my favorite bands The Exploding Hearts! If you dont know about them, you should. Fair warning there are a lot of pics haha, I got a little carried away but I was having so much fun I had to share it with everyone!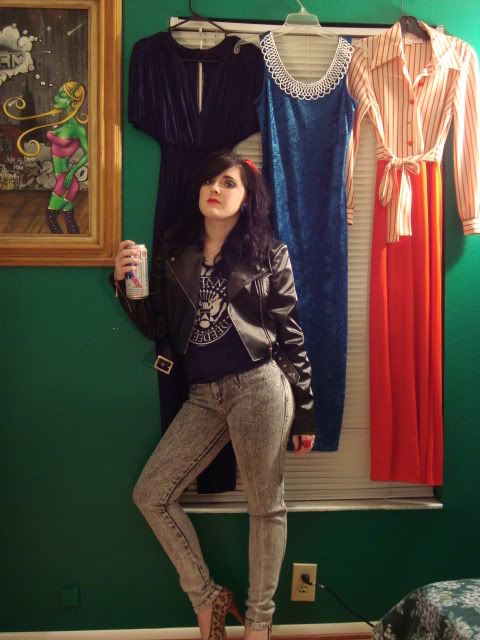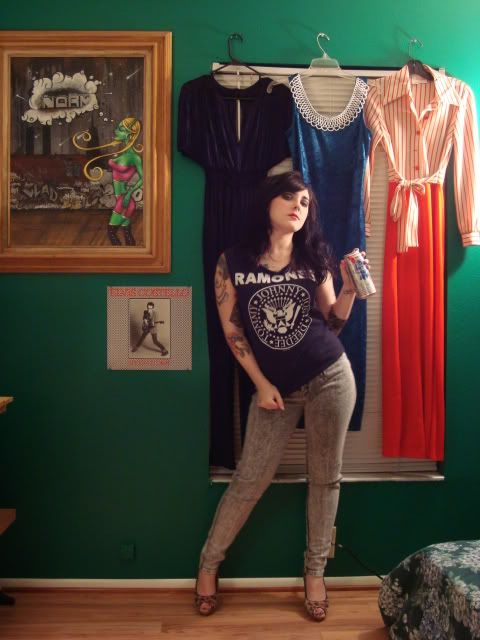 Making teenage faces!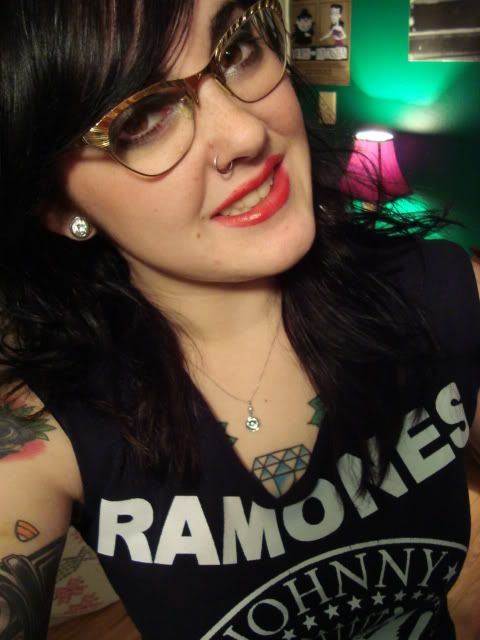 You're black and blue! Black black, black and blue!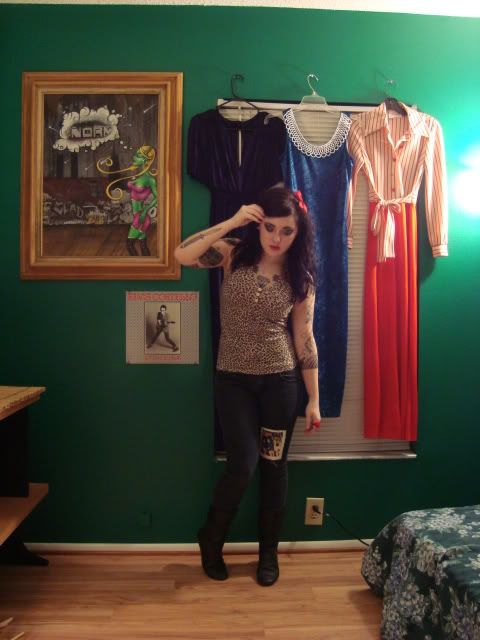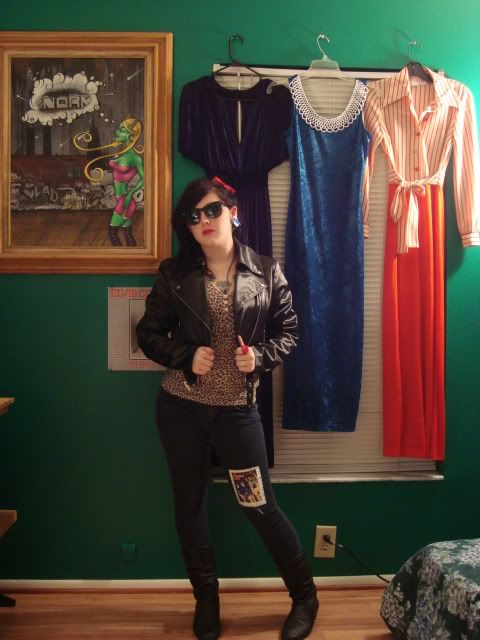 Throwaway Style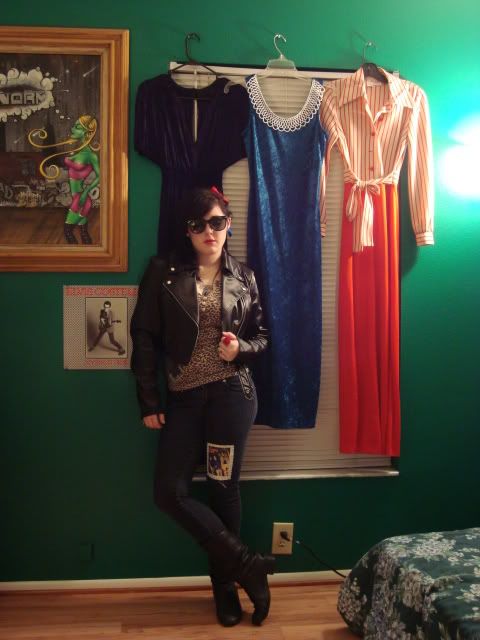 I have some detail/accessory pictures too add as well!!
...these shoes are so cute! A friend of mine actually passed these along to me. They're these amazing peep toe leopard pumps! A Pabst is always included on nights when I take pictures, just a little more fun lol.
*The patch sewed on my jeans*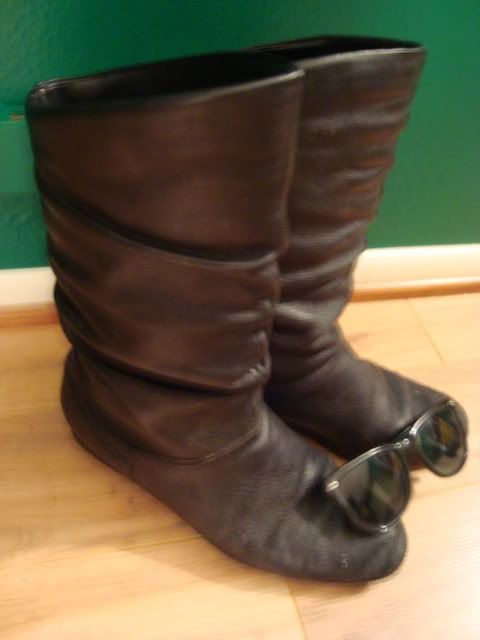 I love them so much, I think i really did a good job on interrupting that. The jeans in the first few shots are actually really high wasted. That jacket, haha I found at Wet Seal a few years ago, it was totally on sale and I thought I was so cool, lol it came in great handy tonight. The sunglasses I bought at this place I used to work at. They're crooked but not bad enough where they are wearable. Those boots have been stompin all over! I walked all through New Orleans in them, any time I go out I wear them, they are fantastic and I paid $4 for them! lol. I love a great find! No outfit is complete with out some red lips and a little red bow!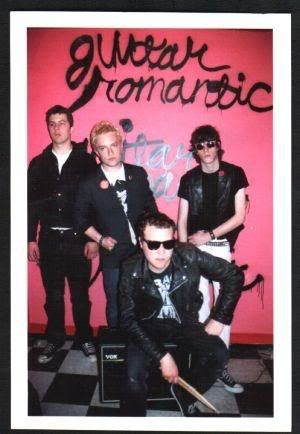 First Look
Jacket: Wet Seal, was on sale
Jeans: Vintage high waist, thrifted
Shirt: Ramones band shirt, Tyler gave to me when I was in high school lol
Shoes: Vintage leopard pumps, gifted
Little red bow, red lip stick and always a few rings.

Second Look (Black and Blue)
Top: Child's vintage dance costume top, thrifted
Jeans: Forever21 with The Exploding Hearts patch sewed on
Boots: Vintage "face stompers" Boots, thrifted
Glasses: Bought at Revolve Clothing when I worked there

Third Look
Top: Leopard halter top, Forever21
Jeans: Forever21 with The Exploding Hearts patch sewed on
Boots: Vintage "face stompers" Boots, thrifted
Glasses: Bought at Revolve Clothing when I worked there