Wasnt really going to take any pictures today. I rolled out of bed and didnt feel like taking my slip off, so I threw on some jeans and a sweater, felt like throwing a pretty ribbon around and well turned out I looked simply pretty. The sun started to poke out too so I figured might as well take advantage of the time. These are really neat, for me.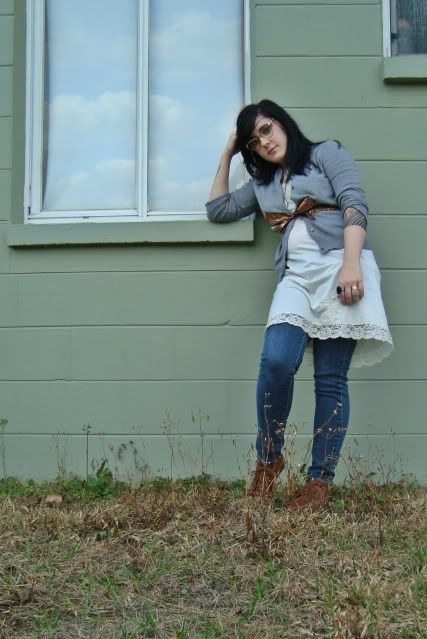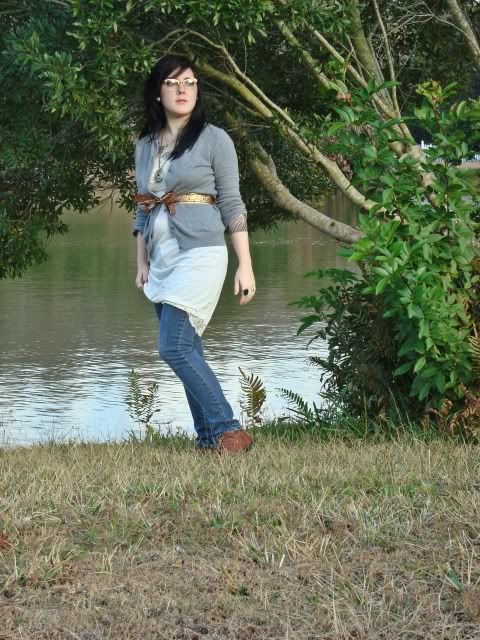 Ah I did some editing on this one, but it looks to cool not to have done it lol.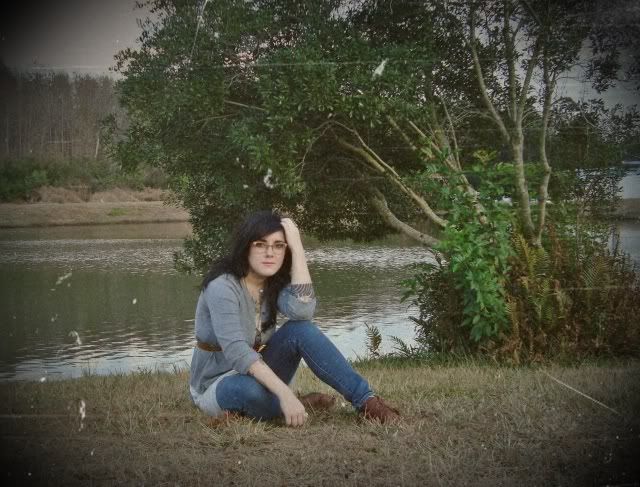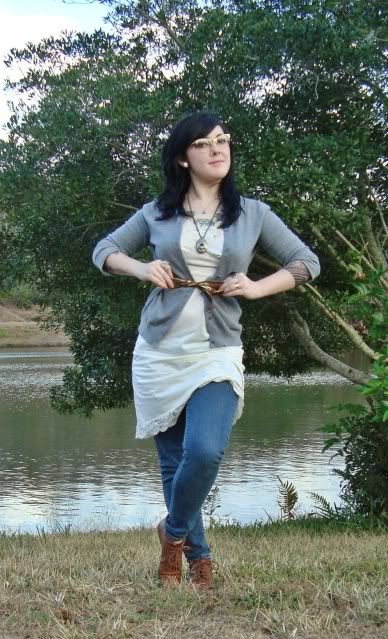 I keep forgetting to "pay attention to details" aka the little pieces that make an outfit work (accessories) SO IM finally not sucking at life and I have a few pictures of the little pieces that helped with my outfit.
Just a simple ribbon I had laying around.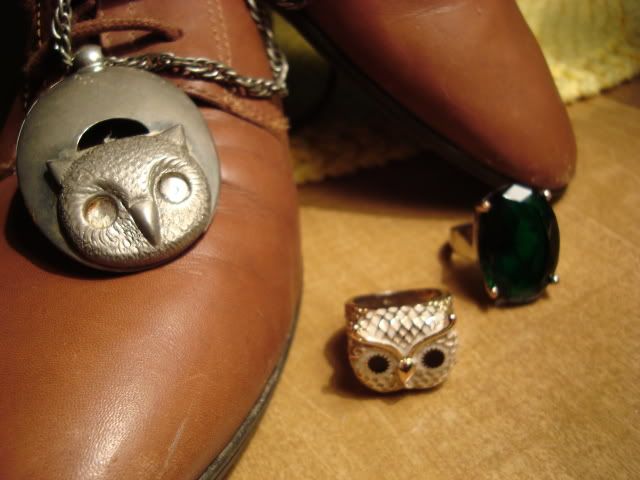 I LOVE MY OWL RING!!! Love love love it, my mom bought it for me for Christmas and I cant take it off. Well I have to it turns my finger, but Ive put some clean nail polish on it and thats been working. Im addicted to that ring lol. Those brown shoes, are so comfy! I paid like $4 for them at some random thrift store Id stopped at off the interstate one day. My mom found me the owl necklace too lol, she's so neafty thrifty. Ive really been liking myself a lot more lately and I really like this more laid back look for everyday stuff, that Ive fallin into. Im wearing a different eye shadow, its like a deep pink rose and its so pretty, not so hard looking, not trying to have "night time" make up all day lol. Today was a good feelin day lol.
Dress: Vintage slip (that I slept in lol), thrifted (GoodWill)
Jeans: Forever21
Sweater: Gifted to me, Target
Ribbon: Found in my craft box
Necklace: Vintage owl necklace, Community Thrift
Rings: Both are from Forever21
Shoes: Vintage brown ankle boots, thrifted