My mom took me to this amazing thrift store, which Im keeping secret from all you treasure hunters! She actually found this amazing coat with a fur collar, its a little big but just amazing to pass up... Plus is never gets that cold in Florida but I just like to own pieces like this.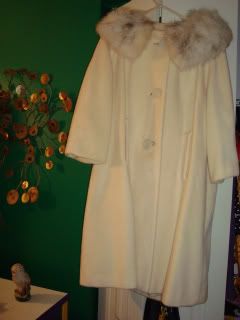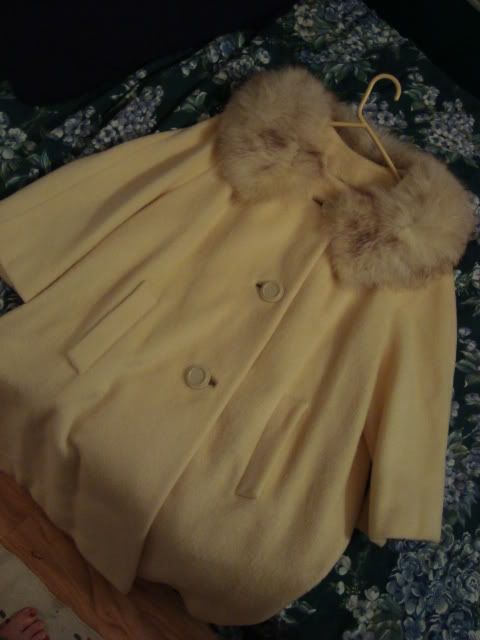 As I slid my hands into the pockets, to my surprise what do I find but these amazing vintage gloves! It was a two for one deal for sure!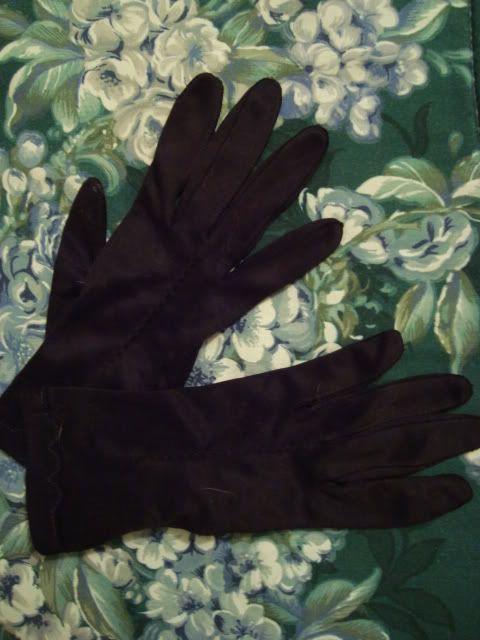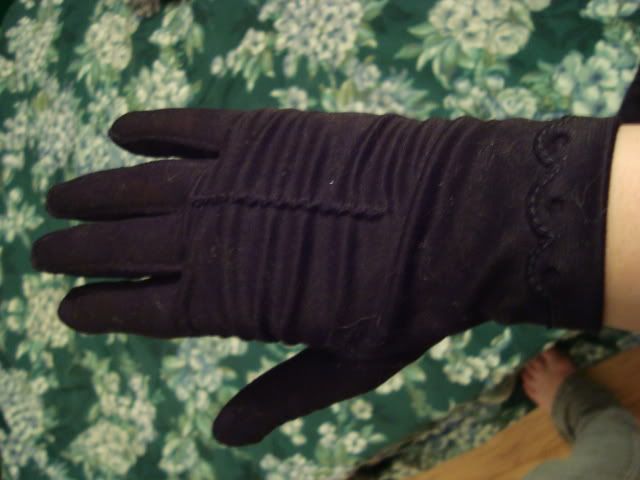 I just decided to throw it on last night, I think the bright colored tights were calling to it.
Moving on to the outfit now!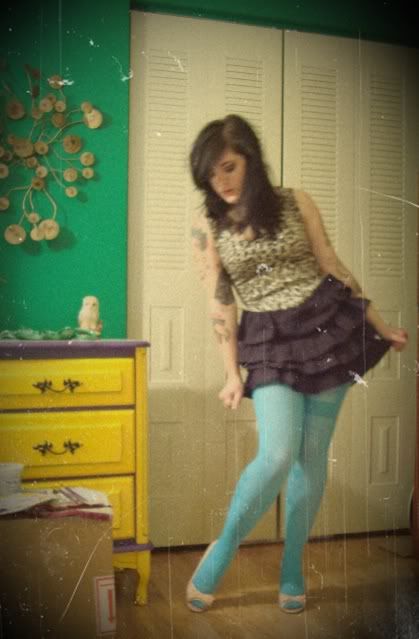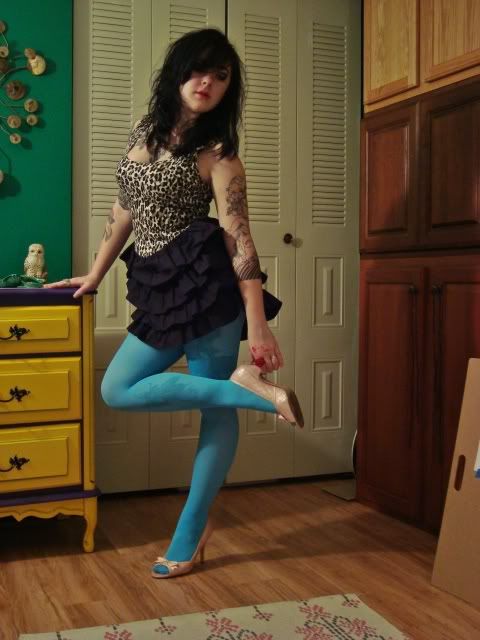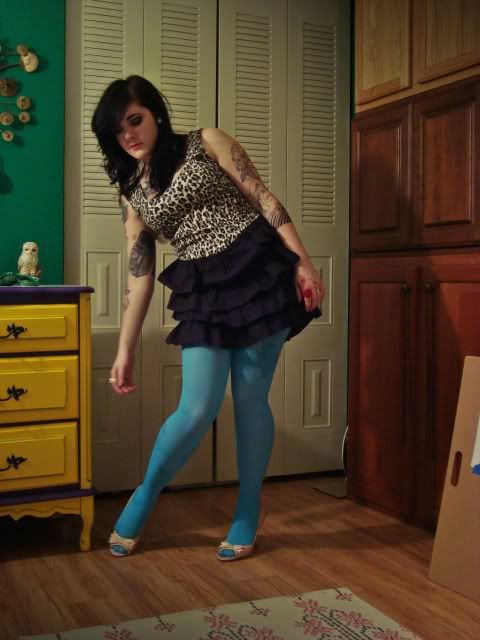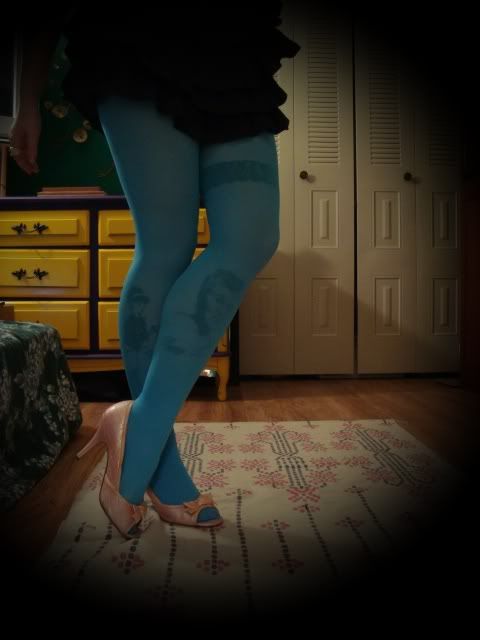 I bought the dress at GoodWill not to long ago, cut a layer off the bottom so it would look cuter on me being so short an all. The ruffles just fluff out so nicely! The tights! LOVE LOVE LOVE! I have to go back to goodwill and get more. They were like a dollar and the best feeling and fitting tights Ive found, and the colors! So amazing! I was obsessed. The shoes are these adorable Steve Madden lovelies peep toes with a bow! Love!
Coat: Vintage, thrifted
Dress: Vintage, thrifted
Gloves: came with the coat!
Shoes: Steve Madden, Ross
Tights: Goodwill