It was so nice outside today I just sat out there for about an hour, also tested the lighting out there and where I could possibly take pictures. This is what I came up with for today, more work to be done.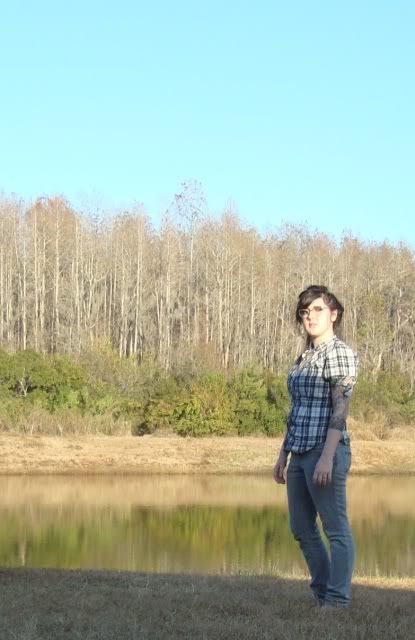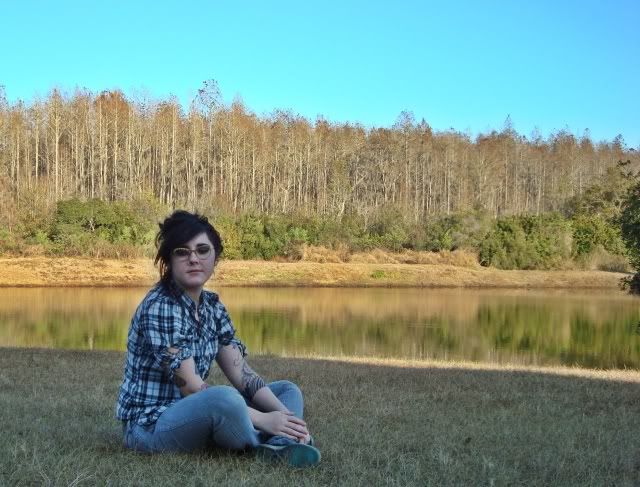 I slept with my hair up and when I woke up it just looked like the right kind of mess, ya know the one you try to get but it really just looked that way.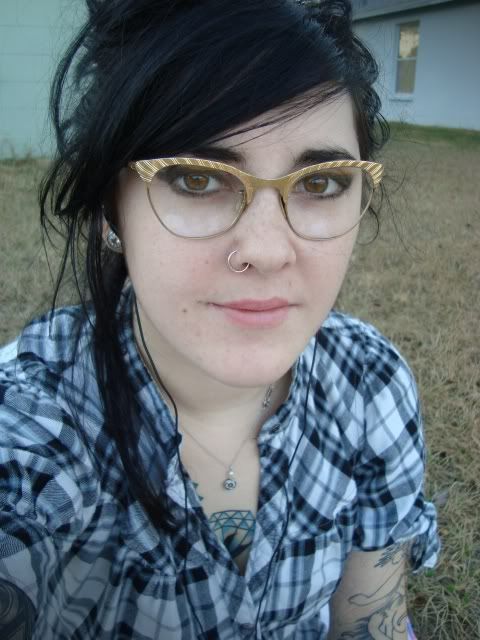 So I have to say thats my favorite plaid shirt, I got it at a thrift store ages ago and Im really glad I did because I wear it all the time. The jeans....well, I got them at the same place, needed a piar that wasnt super tight and these are so comfy and fit. Well Ive split the back bad so I sewed a big red plaid patch on the butt lol. Then the zipper broke...ugh so I love them so much I cant give them up, so they're my fucked up jeans that I love to wear, didnt even have to make them that way, it just happened.
I got to hang out with some cool ducks today, they were my outside buddies for the day.