I cant believe Im in Boston! Ive been having a great time here. I got here Monday morning and it was pouring down rain and cold! I was tromping around and it was just to much for this little Florida girl. The weather since then has been great I must say! It isnt as cold as I thought it was going to be. Today we decided to take it easy since we've been going like crazy the whole time Ive been here. I dont think I can walk anymore. Needless to say Ive been having such a great time that it doesnt matter. 
I just wanted to pop in and leave a few pictures we took today and there was snow!!!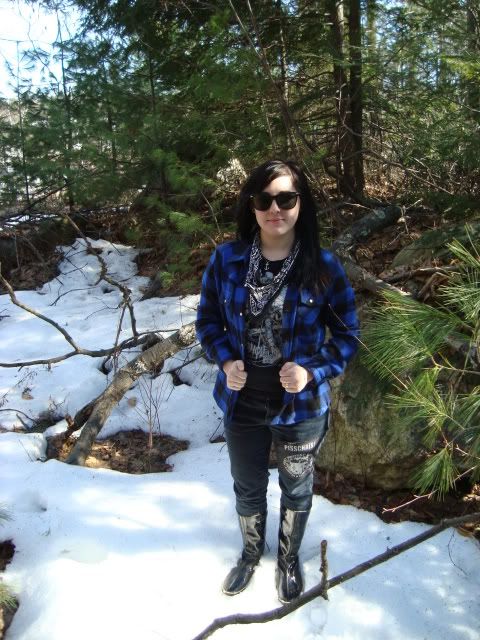 It so sunny outside and its like high 50's so its not to cold, but since the suns been going down and the wind is kicking up it was time to head back in, but its been a beautiful day!

If you really want outfit details I can pass them along, lol, Im just wearing some punk jeans, a plaid button down with a band T and some rain boots. XOXO I miss you sunny Florida!