Tis the month for love! Ive been sooooo happy lately that I finally got around to painting flamingos on my wall. With this dismal weather Ive been dieing to have something funny and sunny to look at when I wake up. These flamingos in love were the perfect thing! I tackyed up my wall with hearts and yellow poka dots!
This was soooo much fun to paint!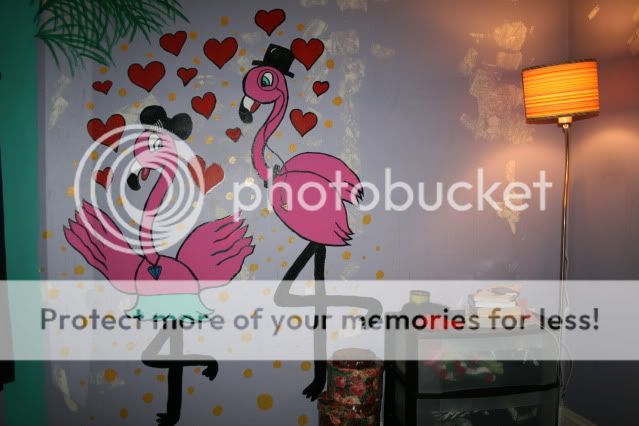 Ps... Im not living out of a suit case anymore, I finally got shelves to put my stuff in.
I will continue with the wall later when I think of what else I want to put up there, but for now, these flamingos are so awesome. Every morning Ive waken up they have made me so happy! Everyone was hanging out in my room too when I painted, which was awesome to have people hanging out. Things have been so good lately. Hopefully this makes some of you just as happy and filled with love! Xoxo!